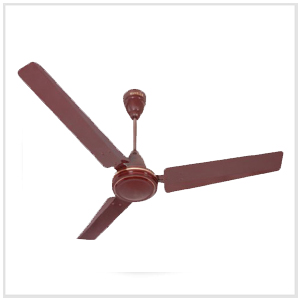 A ceiling fan is a fan mounted on the ceiling of a room or space, usually electrically powered, that uses hub-mounted rotating blades to circulate air..
A Designer ceiling fan to enhance the décor of your surrounding space.
A fan with Led lights beneath it to lit up and sparkle your space
A top notch fan to give you the feeling odf richness
Bldc ceiling fan is one type of ceiling fan which consumes lower electricity compare to normal induction fan. It's also called energy saving fan or brushless dc fan. The full form of bldc is brushless Direct current.
Wall fans are fans mounted on the wall to keep the air circulated well throughout the rooms. Different from ceiling fans wall fans take up less space and are adjustable as per your requirements, wall fans are the perfect way to beat the summer heat in a constricted space.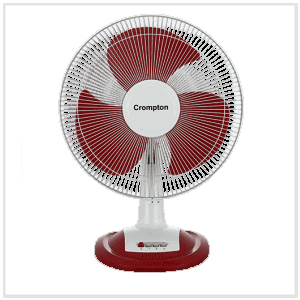 Table Fan is one of the common electric appliances used in houses, offices, shops and business establishments to provide air circulation and to cool down temperatures. Fan circulates the air, which enhances the evaporation rate of sweat from body, due to which body is cooled.
An electric, oscillating fan supported by an adjustable height, tiltable head, detachable stand. This fan is easily portable.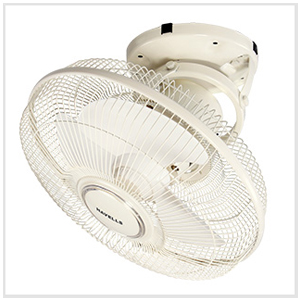 A cabin fan is a small fan that is usually mounted on the walls of cabins or small rooms to circulate the air around the room. It has a net around the blands to avoide mischap because of low height ceilings.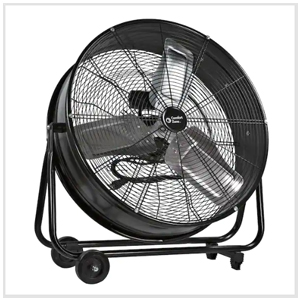 An industrial fan is a highly efficient, heavy duty air flow device that is constructed from exceptionally durable materials and components to withstand stringent environments and operate longer to provide constant air flow and pressure. The strength of industrial fans is due to the materials used to manufacture them, which include ball or roller bearings, enclosed motor housing, continuous welds, and housings made of cast aluminum and stainless steel.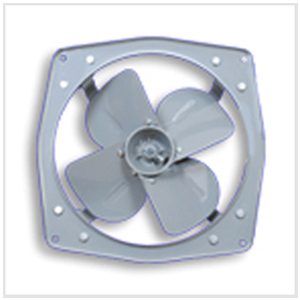 An exhaust fan is a fan which is used to control the interior environment by venting out unwanted odors, particulates, smoke, moisture, and other contaminants which may be present in the air. Exhaust fans can also be integrated into a heating and cooling system. Common locations for exhaust fans include bathrooms and kitchens, and these fans are usually very easy to install, so they can be situated in many other locations as well.
Exhaust industrial fans, also referred to as blowers, are designed to create air flow using blades, a hub and shaft, and motor. They are capable of reaching flow rates of 200 cubic feet to 2 million feet per minute. The defining factors for industrial exhaust fans are their construction, materials, and different gauges. Industrial exhaust fans can be used to create suction, pressurization, cooling, combustion air, forced ventilation, and exhaust ventilation.
A tower fan is a tall, tower-shaped fan that is stationed on a base over which it oscillates. A tiny inlet at the side of the tower fan casing allows air to get drawn in. Easy to install, Low ait cutting noise and easy to port makes it a very handy fan for personal use.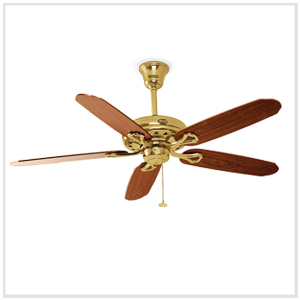 Luxury fans are a bespoke element to add to your living space, and luxury fans crafts designer fans for your home and beyond. Crafted for perfection and to grace your space.